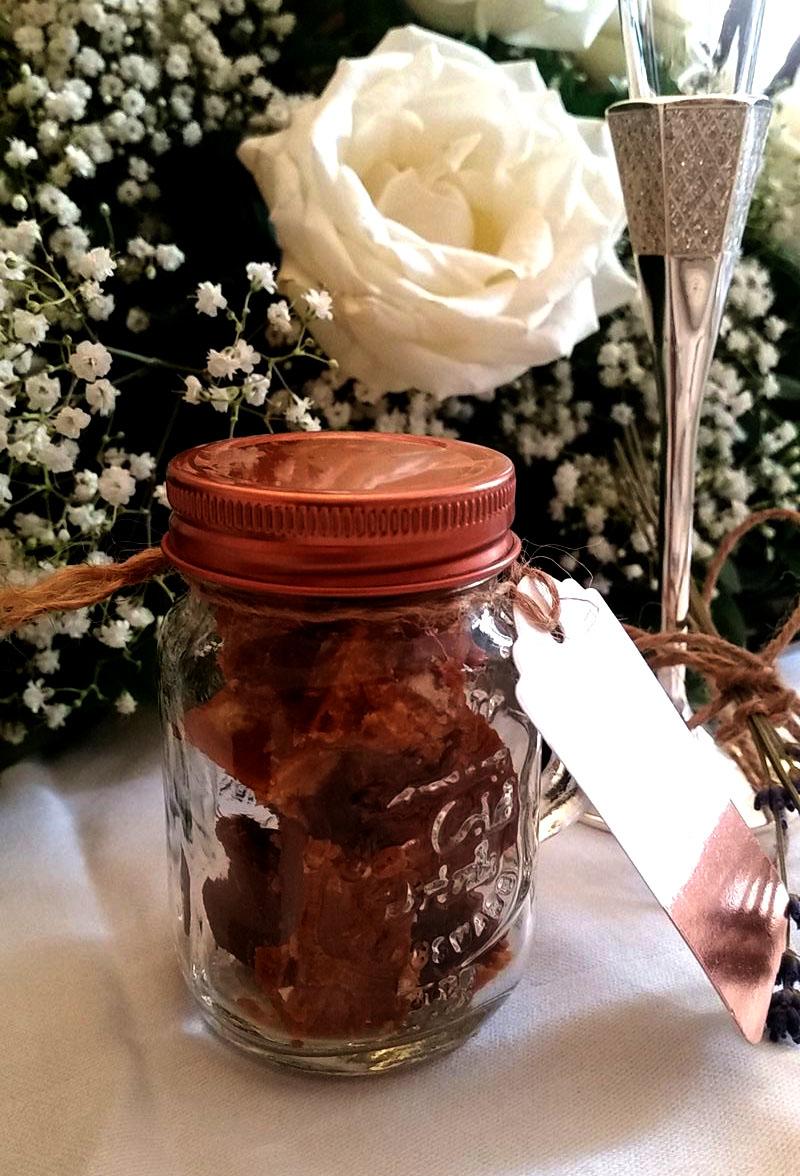 Here at Ely Fudge Company we love making wedding favours, and our fudge has delighted wedding guests for a number of years, whether you are having a large event or a small gathering we can find the ideal solution for your wedding favour ideas.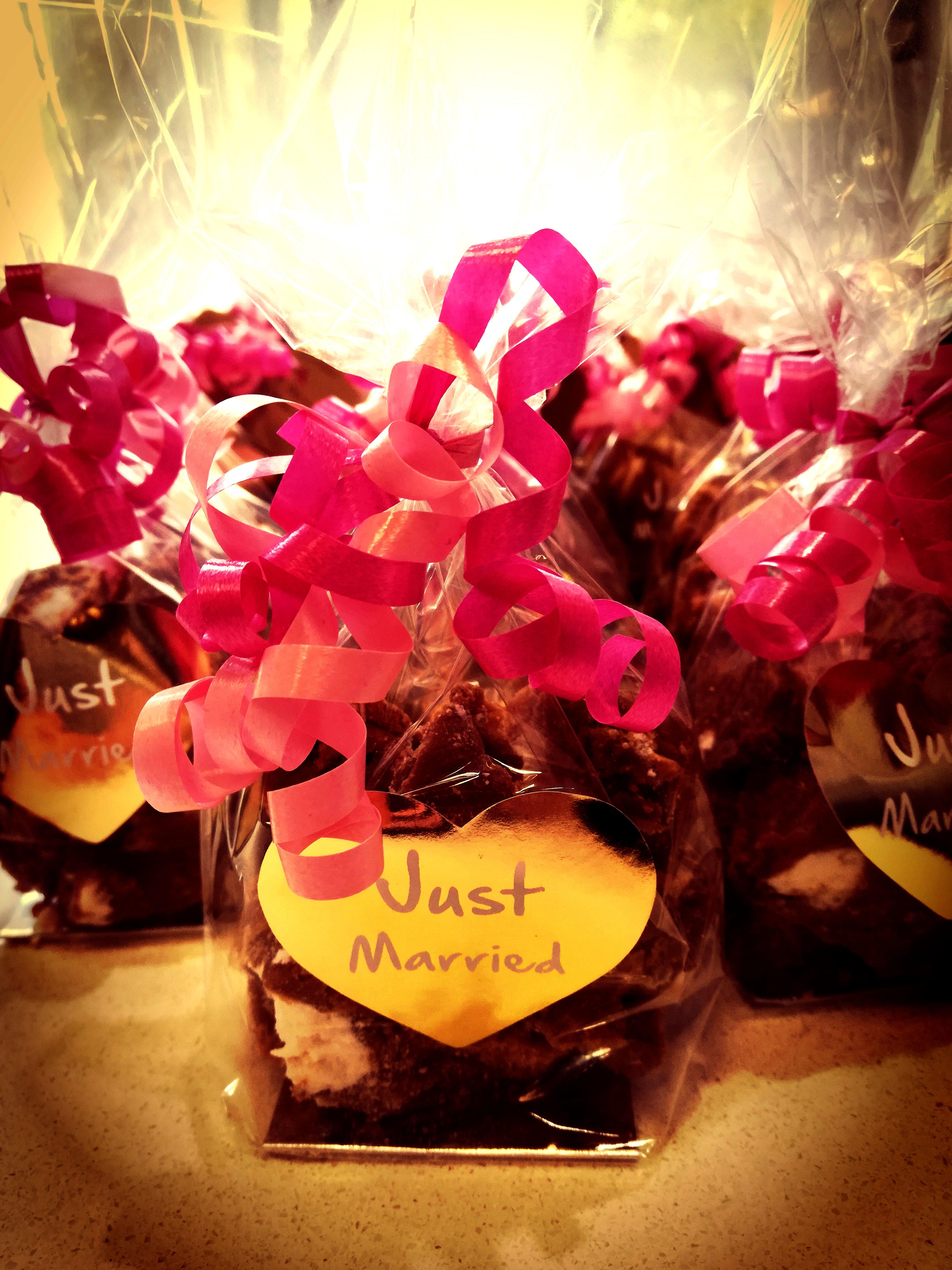 We have a number of options to choose from, either providing you with whole slabs of fudge, with discounts over a certain weight, so you can make your own favours, to us making your favours for you in a variety of packaged or boxed options. We are also able to make fudge hearts which can be packaged like our other favours to suit your theme for the day.
The best way to go through all the options, prices, sizes, colours etc is to call in to discuss it with us, so we can show you the available choices or you can call us on 01353 654099 or email us the contact form and we will get back to you to chat it through.
As we are a small team and we like to give as much time to your order as we can, we would appreciate as much time as possible to prepare, so get in touch early and allow us to add a touch of fudge sparkle to your day!