Ely Fudge Company – a story!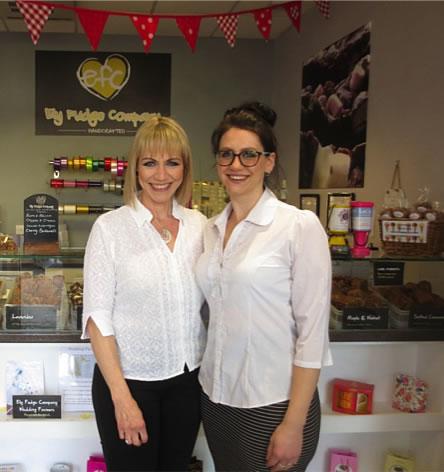 We are Louise and Jes, a mother and daughter team, who started Ely Fudge Company in 2015. Opening a quaint little shop in the heart of Ely, with the backdrop of the beautiful Cathedral, our crumbly traditionally made fudge quickly become a favourite with locals and tourists alike.
Full of the delicious aromas of freshly made fudge, our shop has many classic and modern flavours always on display to tempt you. With the emphasis being on making English creamy and crumbly fudge using traditional methods in large steel pans and turning on a marble slab. Made in front of our customers, questions are often asked as people watch and see how amazing fudge making can be!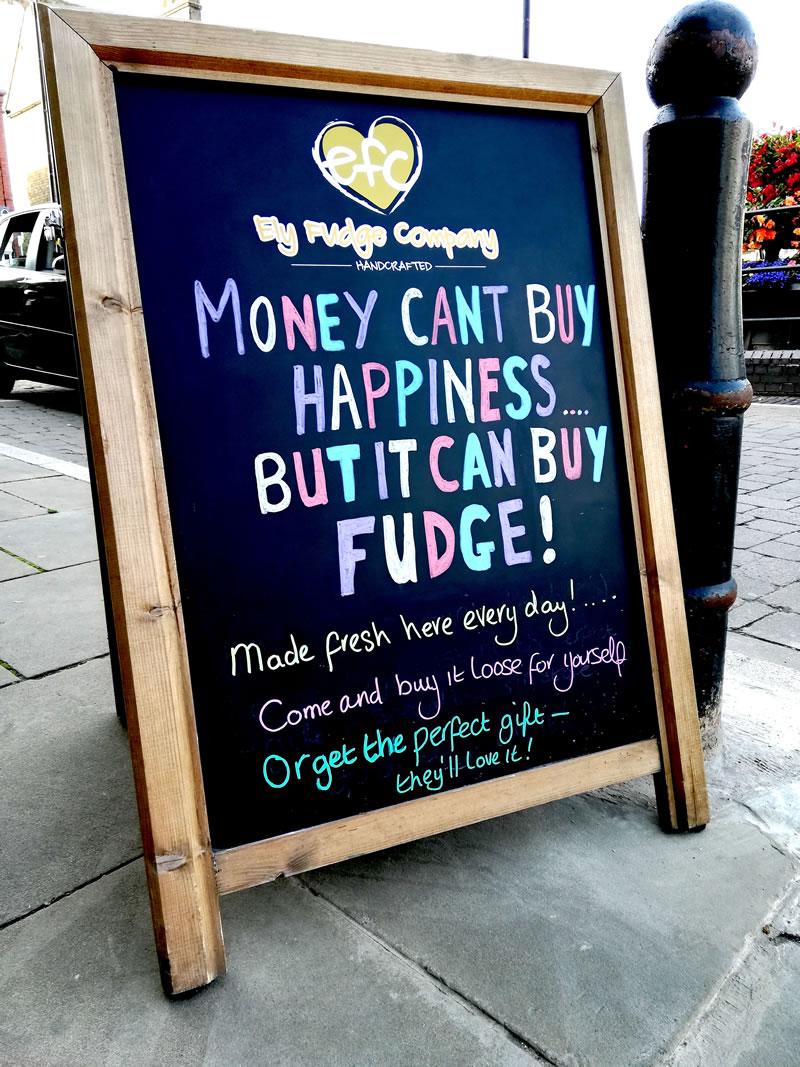 I used to make fudge with my mother as a child and brought that love to my own children, especially Jes, and this led to running our wonderfully sweet business. We are certainly kept busy and rarely have time to indulge in eating the fudge – unless it is quality control tasting!
Read some of our customers' feedback over the quality of our fudge.
Over the last few years, we have developed some amazing flavours and there is always some new idea in the pipeline... Every season has flavours and packaging to suit and whether it's Valentine's, Mother's Day, Easter, Father's Day or Christmas, we have lots of ideas for delicious gifts for everyone.
Not only is the fudge made in front of your eyes, but it is all packaged in our shop too – and you can buy a wide range of wonderful gifts from beautiful ribboned boxes to pretty gift bags, fudge-filled mugs and cellophane packets. Even filling decorations with fudge for your tree at Christmas or creating tailor-made wedding favours for your big day! Whether off the shelf or bespoke, we can always find the perfect way for you to say it with fudge!
Ely Fudge Company, 31 Market Place, Ely, Cambridgeshire CB7 4NT
Tel: 01353 654099
Email info@elyfudge.co.uk